2020 Toyota GR Supra car for sale at Ventura Toyota dealership
Toyota Supra Models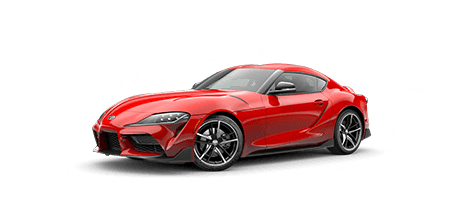 3.0
$49,990 starting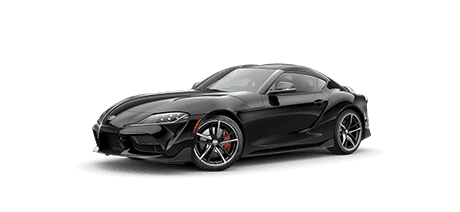 3.0 Premium
$53,990 starting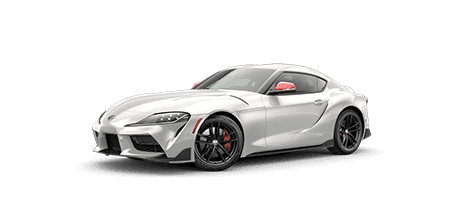 Launch Edition
$55,250 starting
Performance & Handling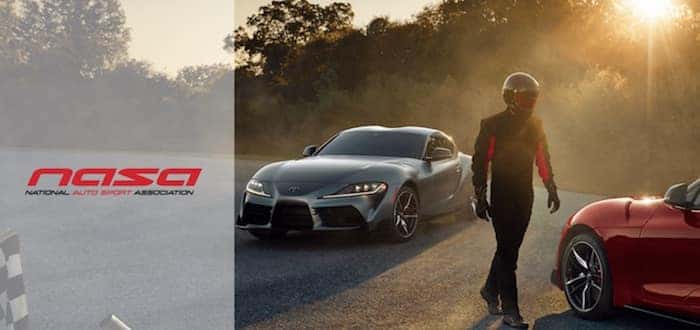 Complimentary 1-year NASA membership
Every 2020 GR Supra comes with a complimentary 1-year membership to the National Auto Sport Association (NASA). As part of this membership, GR Supra owners will enjoy a host of benefits, including one free High Performance Driving Experience (HPDE), and discounted admission to NASA-sanctioned events. Nontransferable. Expires one (1) year after purchase.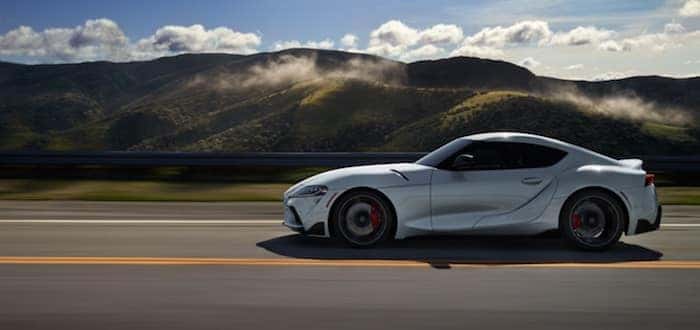 A balanced design
We've taken excruciating measures to ensure that GR Supra not only has a nearly perfect weight balance, but also that its overall weight is placed in the right areas. To help achieve this, we dropped the engine and transmission as low as possible for a low center of gravity. We also moved this powerplant as far back as possible, helping keep the car's center of mass, well, in the center of the car, for optimum handling performance.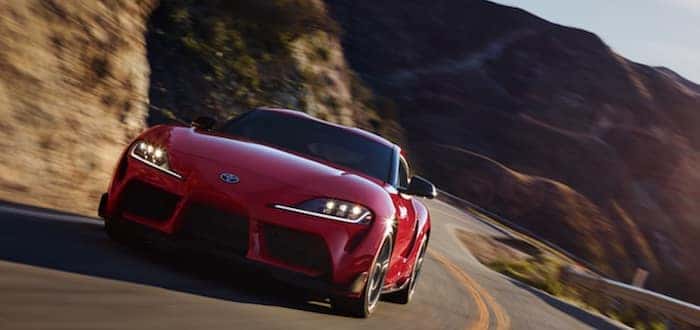 Built to handle
A wide platform contributes to vehicle stability, so GR Supra is engineered around its ultra-wide track width of 1850 mm. This wide stance is matched to a perfectly calculated wheelbase-creating what our engineers call the "golden ratio"-resulting in a chassis that delivers high-speed comfort, unparalleled agility and instant communication between road and driver.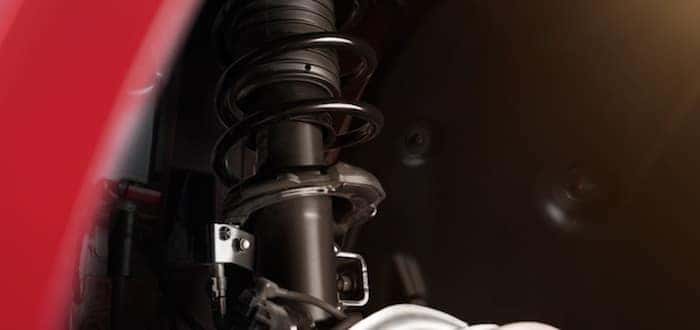 Adaptive variable suspension
GR Supra's cutting-edge Adaptive Variable Suspension (AVS) "reads" the road thousands of times per second, allowing this sports car to transform from comfortable cruiser to track bruiser and back again-almost instantaneously. Each individual shock is able to stiffen and soften as needed, helping maximize each tire's contact patch.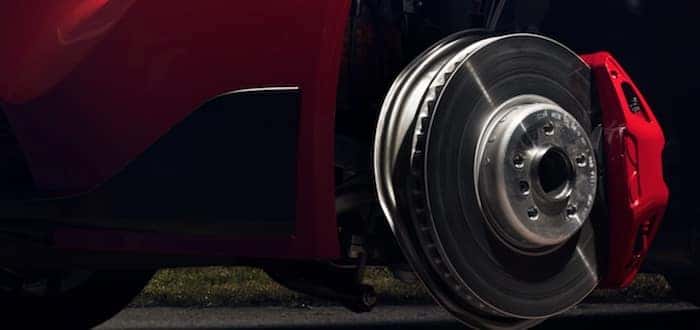 Available Brembo® Brakes
Brembo® is one of the leading names in high-performance brake components, and their brakes are a perfect match for GR Supra. Standard on GR Supra 3.0 Premium, 4-piston Brembo® red front brake calipers work in tandem with 2-piece 348-mm vented disc rotors to provide firm, predictable and consistent braking force.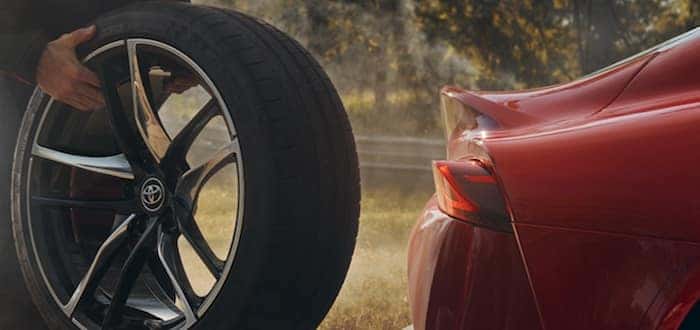 Forged Alloy Wheels
Here's where the rubber meets the road. GR Supra's 19-in. wheels are constructed from forged billet aluminum, offering lighter weight, greater strength and improved performance when compared to traditional cast-aluminum wheels. These wheels are wrapped in Michelin® Pilot® Super Sport tires developed specifically for GR Supra to help further optimize acceleration, cornering and braking capabilities.
Performance & Power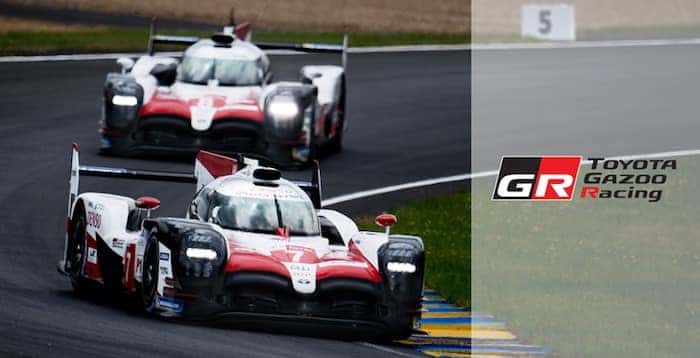 GAZOO Racing
GAZOO Racing is Toyota's global racing division, where our passion for motorsport and innovation is put to the test. GAZOO Racing has earned victories in everything from the FIA World Rally Championship to the FIA World Endurance Championship. Now, we bring this passion to each and every GR Supra.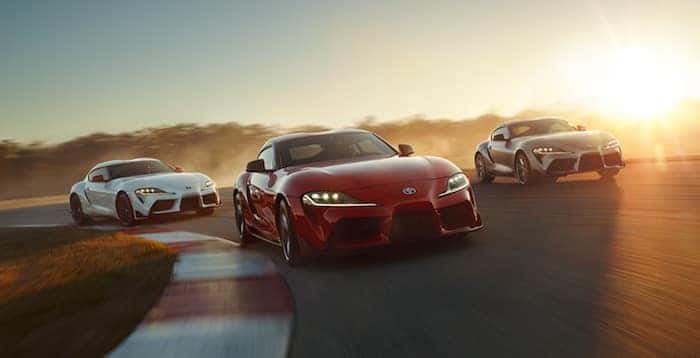 8-Speed Transmission
GR Supra's ZF 8HP 8-speed transmission is compact, lightweight and strong. Its placement has been precisely calculated to help optimize the overall center of gravity, and its components are robust enough to welcome the ferocity of 365 turbocharged pound-feet of torque. Intelligent computer control and precise gearing also help to ensure that this transmission works in perfect harmony with the engine to deliver explosive acceleration and maximum power to the road.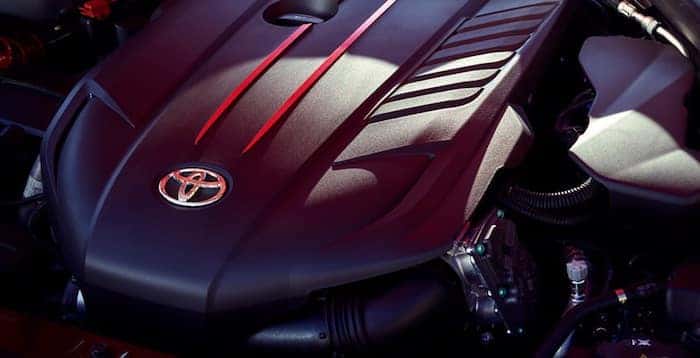 3.0-liter turbocharged inline-six
335 horsepower. 365 lb.-ft. of torque. One engineering marvel. The fire-breathing heart of GR Supra is its signature 3.0-liter inline 6-cylinder engine. Smart technologies like a twin-scroll turbocharger, variable valve timing and electric wastegate help ensure that this engine provides plenty of power, instant response and one glorious exhaust note.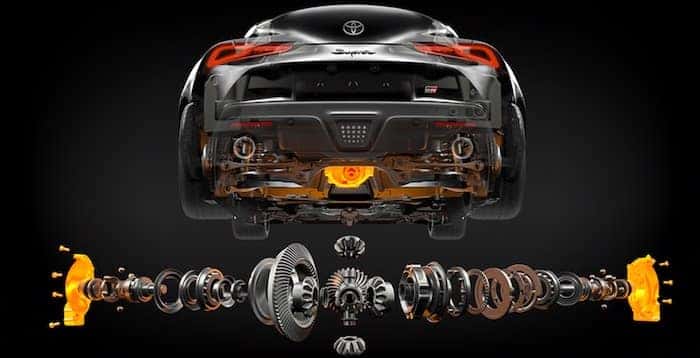 Electronically controlled rear differential
GR Supra features an electronically controlled rear differential for maximum performance. Sensors look at wheel speed, engine rpm, yaw rate, brake pressure, throttle opening angle and steering angle information and send this data to a main processor. In an instant, this processor takes this data and activates a multi-plate clutch, which can send anywhere from 0 to 100 percent of engine power to the wheel that needs it most. For you, this means you can control your driving line with millimeter precision.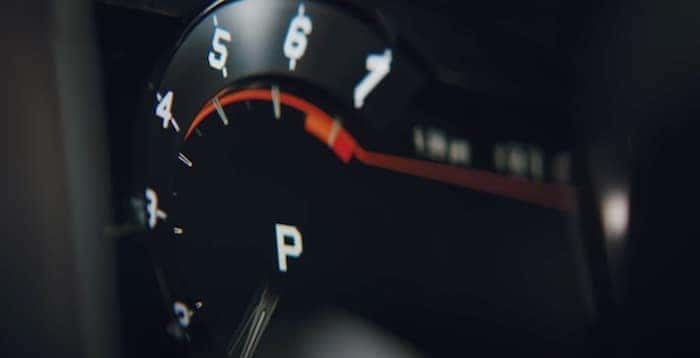 Normal and Sport driving modes
Because daily driving isn't an exercise in maximum attack, GR Supra offers Normal and Sport driving modes. Normal Mode is perfect for your commute, offering a smooth ride, easy handling and effortless shifting. Pressing the button to activate Sport Mode transforms GR Supra into a true track-dominating beast, punctuated with a deeper, meaner exhaust rumble. All of GR Supra's senses heighten, giving you instant response and a whole lot more adrenaline.
Exterior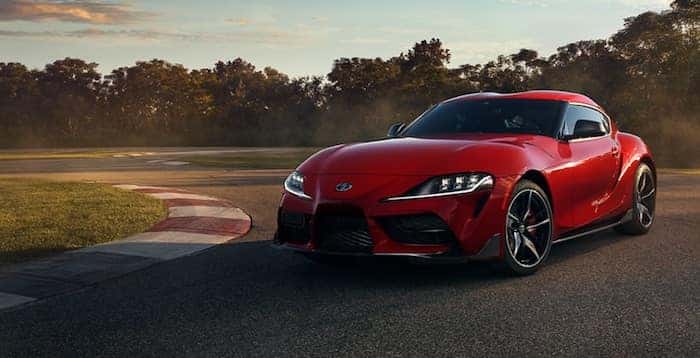 A sensuous exterior
A sports car should be captivating, with a design that feels as alluring as it does powerful. We made no compromises with GR Supra's design; each and every aspect is defined by its contribution to overall driving performance. Its silhouette stirs all the right emotions, with generous curves and daring shapes that excite the senses. That it all comes together in a package that provides an optimum coefficient of drag and excellent downforce means that GR Supra is no mere sports car-it's a work of art.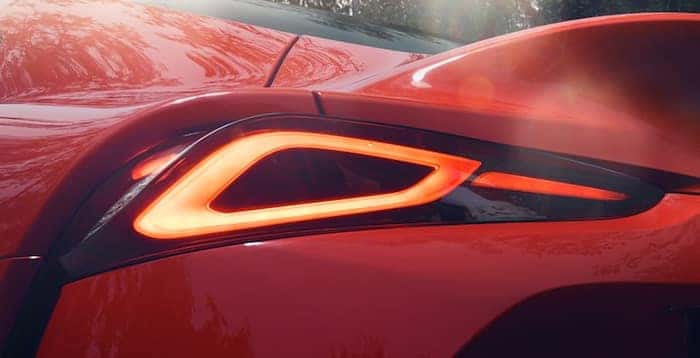 Rear Taillights
Supra's rear lights have always been iconic, and the 2020 GR Supra's LED rear taillights will surely set the next trend.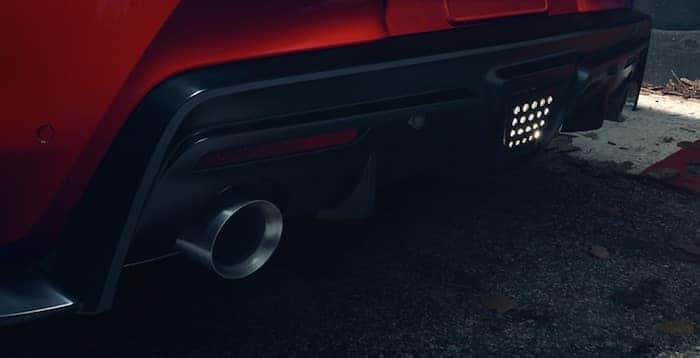 Rear Diffuser
As functional as it is striking, GR Supra's rear fascia houses an aerodynamically tested rear diffuser, twin 90-mm exhaust tips and a race-car-inspired reverse light cluster.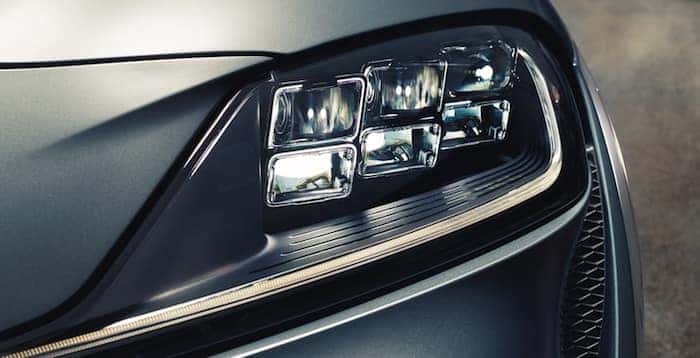 LED Headlights
GR Supra's sculpted front end is punctuated by its signature headlights. Each housing features a two-level, 6-lens LED light cluster for optimum brightness and clarity. An Automatic High Beam feature also comes standard, for an optimum blend of safety and style.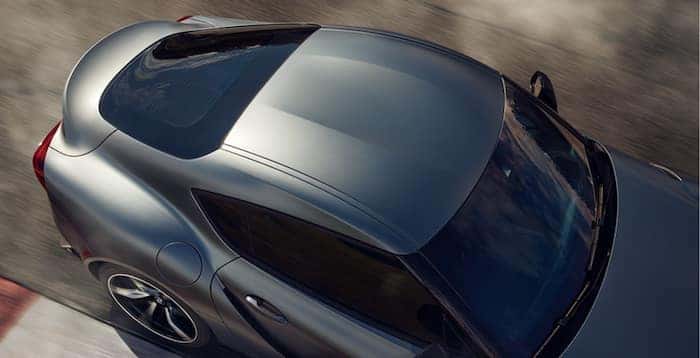 Double-bubble Roof
Inspired by the classic Toyota 2000 GT, the 2020 GR Supra features a unique double-bubble roof. Its design allows for more head room inside, while also optimizing air flow and reducing drag outside.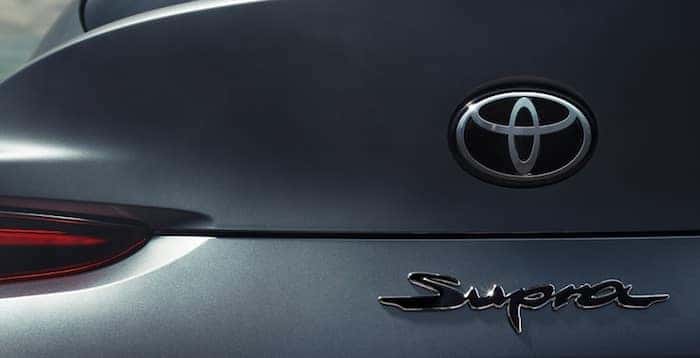 An Iconic Badge
An update of a classic, the iconic brushwork Supra logo can be found on the back of every 2020 GR Supra.
Interior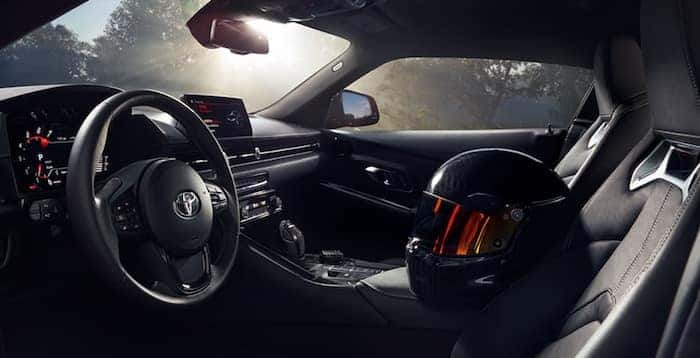 Built for drivers
The 2020 GR Supra's interior is the ideal blend of form, function and beauty. Designed with the driver in mind, this cockpit features a number of inspired touches to help you get the most out of every drive. Deeply bolstered sport seats match up with console-mounted side knee padding to ensure you're comfortably in place, no matter the tightness of the turn.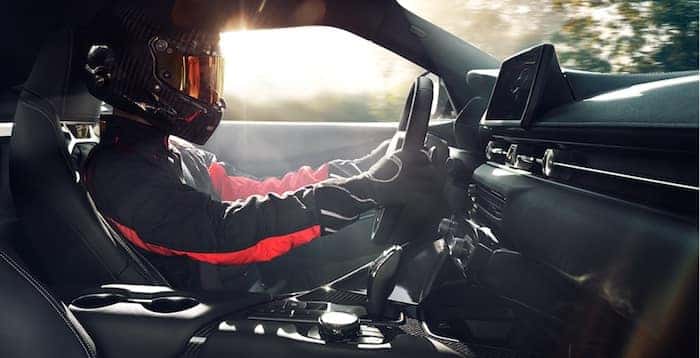 Sport seats
GR Supra's seats are designed for maximum hold, offering deep side bolsters and high-grip material to keep you upright when the roads get sideways. 14-way power adjustment helps you find that perfect driving position. Standard leather trim and two-state heating features also ensure that these sport seats help keep you feeling comfortable and refreshed on any drive.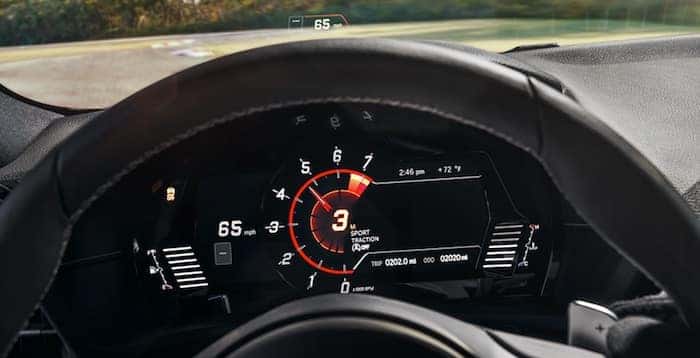 Digital display
An 8.8-in. high-resolution display rests in GR Supra's gauge pod. A three-dimensional tachometer sits prominently in the center, showing not only engine speed, but also current gear selection and suggested driving gear. It's flanked by displays that can be customized to show current speed, current entertainment selection, navigation and other key driving info.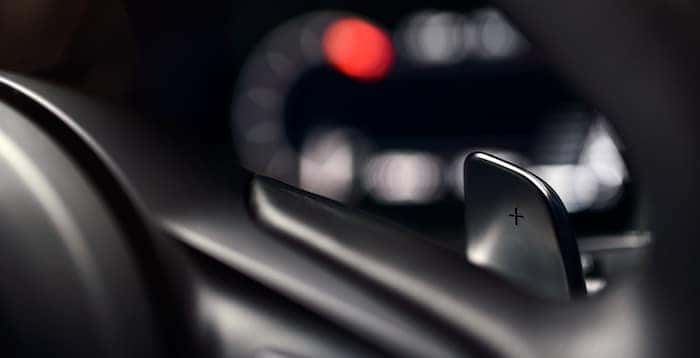 Sport steering wheel
Taking hold of your dreams starts here. GR Supra features a leather-wrapped, tilt/telescopic steering wheel for quick response and easy controllability. Steering-column-mounted paddle shifters give you even more control over GR Supra's power.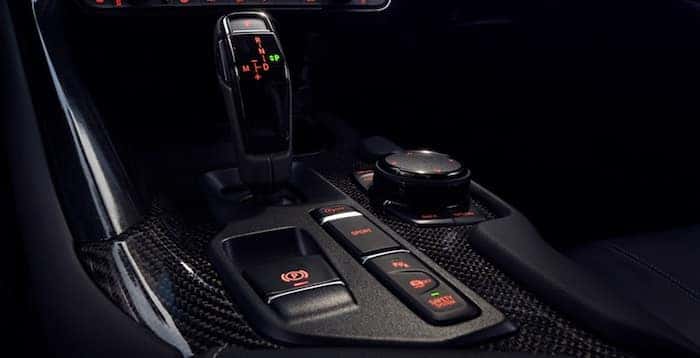 Supra command
The Supra Command dial gives you access to GR Supra's key multimedia features. Its touch-sensitive surface lets you use your fingers to write in addresses for the navigation system and zoom in and out of the map. Selecting between functions is as simple as a twist and press of the dial. And on Supra 3.0 Premium, the dial is flanked by genuine carbon-fiber accents to bring additional sports-car cred to this intuitive piece of tech.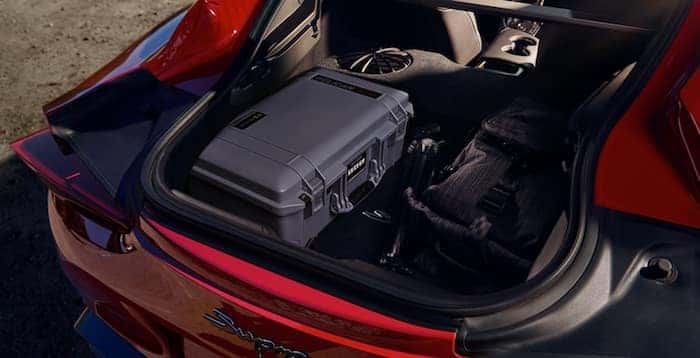 Room for more
GR Supra features an open trunk area that offers over ten cubic feet of storage space-perfect for a weekend bag, your camera gear, or your driving suit and helmet. A rigid chassis brace connects the rear strut towers to further optimize handling. Two of GR Supra's premium speakers also rest forward of this trunk space, helping fill the cabin with rich, powerful sound.
Technology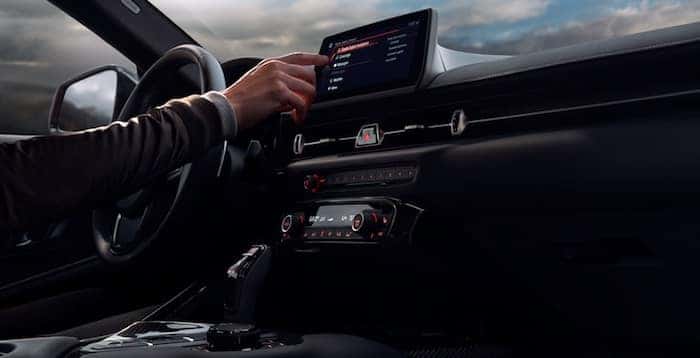 Supra Connect
This advanced technology suite is designed to help you get more from your GR Supra. Standard in-car features include Automatic Emergency Call, Real-Time Traffic Information and Concierge Service. Battery Guard will alert you via email when GR Supra's battery gets low. And the available Supra Connect iPhone® app lets you lock/unlock the doors and activate Ventilation Now and Ventilation Timer features.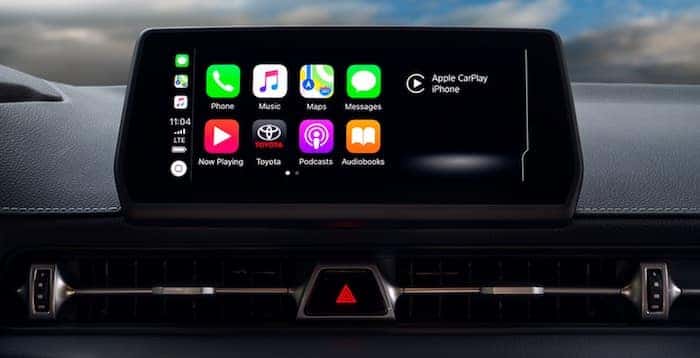 Apple CarPlay® compatability
Stay connected. Ditch the wires. GR Supra 3.0 Premium comes standard with wireless Apple CarPlay® compatibility. Simply pair your compatible iPhone® to access your favorite iOS apps directly from GR Supra's 8.8-in. high-resolution display. You can get directions, make calls, send and receive messages, and listen to music, all in a way that allows you to stay focused on your drive.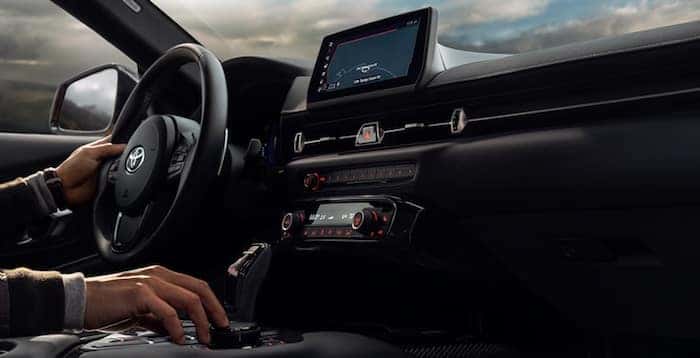 Integrated navigation
Whether you're headed to the racetrack or office, GR Supra 3.0 Premium's integrated navigation will help you get there quickly. Just punch in your destination and get turn-by-turn directions on the 8.8-in. high-resolution touch-screen, in the digital gauge cluster, on the color Head-Up Display (HUD)-or in all three locations at once.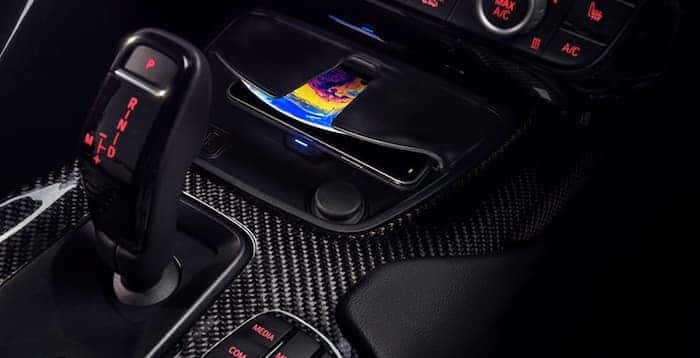 Qi-compatible wireless charging
No charging cable? No problem. Supra's cabin is equipped with Qi-compatible wireless smartphone charging. Just place your Qi-compatible smartphone onto the nonslip surface in the integrated eBin®, and charge up wirelessly.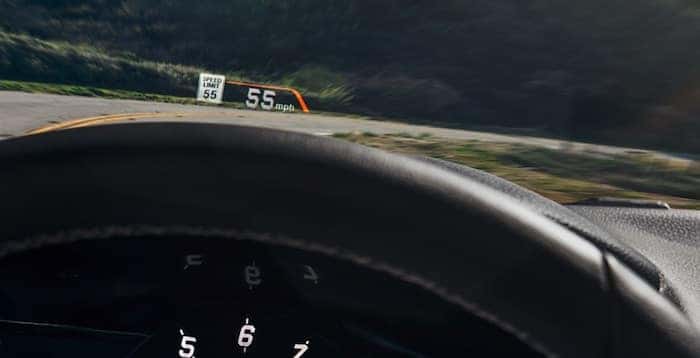 Head-Up Display
Inspired by the same technology found in the world's most advanced fighter jets, GR Supra's full-color Head-Up Display (HUD) puts crucial information front and center so you can stay focused on the road. With just a glance, you can see your current speed, navigation info, check available Dynamic Radar Cruise Control (DRCC) settings, and more.
Safety
Smart safety
GR Supra comes equipped with a number of intelligent safety features including a Pre-Collision System with Pedestrian Detection, Lane Departure Warning with Steering Assist, Automatic High Beams and Speed Limit Information.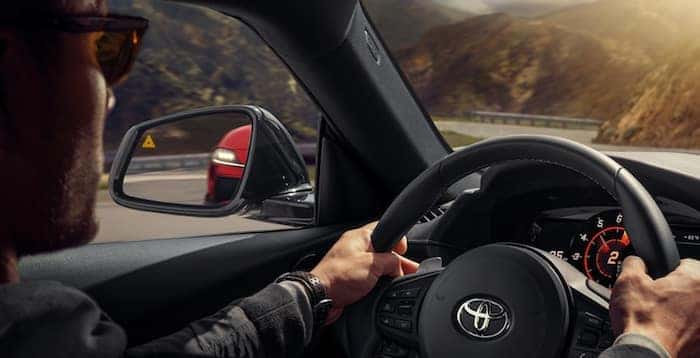 Available Driver Assist Package
GR Supra's available Driver Assist Package is a suite of active safety technologies that bring added peace of mind to every drive. The Blind Spot Monitor (BSM) system is designed to help alert you to vehicles that may be hiding in your blind spot, letting you know when it's safe to change lanes. When slowly backing out of a driveway or parking spot, Rear Cross-Traffic Alert (RCTA) provides audible and visual indicators to help warn you of approaching vehicles. And available Dynamic Radar Cruise Control (DRCC) helps with highway driving by keeping GR Supra at a preset distance from the vehicle ahead of it, automatically accelerating and braking as needed.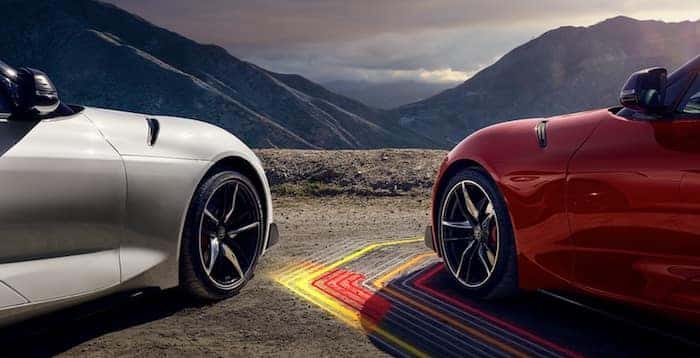 Available front and rear parking sensors
Tech that helps detect what you might not. When you're parking, sensors on the front and rear of GR Supra scan for walls, curbs and other objects that might be hidden from your view. Should the system anticipate a collision, it will emit an audible alert, reduce engine or motor output, and automatically apply the brakes.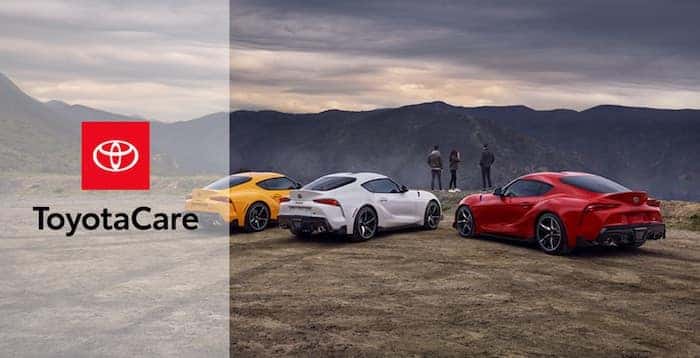 ToyotaCare
Toyota is devoted to safety and dependability, and proper vehicle maintenance is important to both. That's why we include a no cost maintenance plan with the purchase or lease of every new GR Supra for 2 years or 25,000 miles, whichever comes first. 24-hour Roadside Assistance is also included for 2 years, regardless of mileage.